Now Available! Dr. DeFoore's New Book GOODFINDING
Anger Management Therapy
That Really Works For The Long Term

Authored by William G. DeFoore, Ph.D.

Anger management therapy is not just a matter of controlling anger. The word "therapy" basically means the treatment or care of a disorder or illness. So what we're talking about here is actually healing the problem, not just managing the emotion.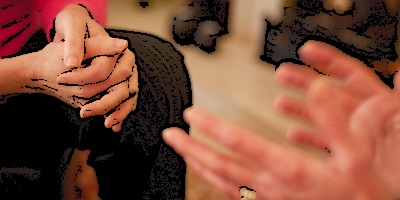 You wouldn't be here if you weren't looking for help, so why not get help that lasts?
This therapeutic approach goes to where the problems started, which means discovering the emotional trauma underlying the anger.
Once these emotional issues are identified, the healing can begin that leads to controlling anger.
One thing you will discover here is that this site is all about helping you to help yourself. 



What Is Anger Management Therapy?


The processes of therapy is all about healing, while the term anger management sounds more like control. We're going to focus here on lasting healing, and how that can lead to the anger control you want.
Here are the steps to successfully healing dysfunctional and unhealthy anger:
Identify whether there is any immediate danger to anyone, from the unhealthy anger. If there is, the first priority is to ensure the safety of all concerned, especially children.
Once physical safety is established, healing can begin, and not before.
The first step to healing is to review past trauma, and explore and write your story in total detail. This is the step where you are getting back to the pain that caused the anger in the first place.
The next step in is to do the necessary imagery work for healing your past trauma. You can do that either with anger management services with Dr. DeFoore, or you may be able to do some of it on your own with these imagery techniques.
Another important step is to develop a regular practice of anger management, using methods such as the anger management techniques on this site.
Building healthy conflict resolution and communication skills, along with empathy skills, is another essential step in the healing process.
And finally, it is time to start shifting your attitude in a positive direction, and learning to feel good about yourself, with positive journaling and Goodfinding skills.
There is nothing quick or easy about this process. However, when you take it one step at a time, it is much quicker and easier than a life filled with rage, conflict, turmoil, broken relationships, depression and abuse.

This is your opportunity to get started on the anger management therapy journey, which will make your whole life better. 



What Are The Different Types Of Anger Management Therapy?


So, you've read to this point, which tells me that you're really interested in this topic. Good. I'll try to reward your efforts with some good information.
While this may not be an exhaustive list, here's what I know as the different types of anger therapy:
Anger management classes - some of these are offered in your community, through your police department or other public agency. These classes are often required by courts, as a result of some related misdemeanor.
Online anger management classes offer court approved certificates, and provide the convenience of doing the work in your home or workplace.
Anger management counseling is too diverse to cover entirely here, so I'll just refer you to this description of the services I (Dr. DeFoore) offer--see link above under "Services".
I hope you found what you were looking for here. If not, you will find a full overview of all of our anger management information on our site map (link at the top of the page). And here's even more information and resources for you.