Now Available! Dr. DeFoore's New Book GOODFINDING
Anger Management Classes
That Bring Lasting Healing And Change

Authored by William G. DeFoore, Ph.D.


The anger management classes we offer are different from what you will find elsewhere. For one thing, they are not really classes in the traditional sense because you will be the only one in them. 

The beauty of that is that you will have total privacy to get to your deep underlying issues.
Dr. DeFoore will draw on his extensive professional experience to offer you the best possible insight and understanding of how you got where you are, and how to resolve your issues so that you can move on to where you want to be.
With the privacy and confidentiality of these one-on-one sessions, you will feel free to share honestly and get to the bottom of your issues.
Many people like you have benefitted from these services over the years, with excellent results leading to lasting emotional well being and fulfilling relationships.
These classes help you get to the cause of your anger problems, and create lasting healing and change. 



Do you want to take your class online? Do you need court certification? You can choose from 8, 12, 16 or 26 hour online classes. The online classes are offered by a trusted affiliate, the A.J. Novick Group.

Anger Management Classes That Aren't Classes


What sets these classes apart from others? Lots of things...let's look at a few: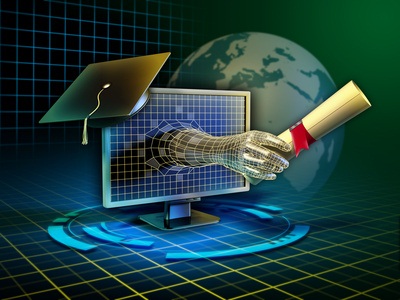 These classes are provided by a professional with a Ph.D. in Counseling and 40+ years of experience.
They aren't really classes because they actually consist of a series of individual counseling sessions provided by Dr. DeFoore.
You will review your personal history to find the root causes of your anger problems, unlike many anger management classes that only help you with anger control.
You will end up with increased self esteem and self love, when you discover the source of healing in your own good heart.
You will develop a positive attitude, which will help you with your anger management for the rest of your life.
You may want a more detailed description of the anger management classes, so I have provided that below. 



"I want to thank you for helping me with the issues I had with anger, stress and relationships. You encouraged me to be decisive and confident, and I finally know the real me." 
Tom Rose, UK



Anger Management Classes Content



Initial Interview. This is where you will get acquainted with Dr. DeFoore, and the two of you will establish an understanding of your issues and goals. Logistics, timelines and expected results of the anger management classes will be discussed, and all of your questions will be answered.
Phase One: How did I get here? This is take a look at your current anger problems and figure out how you got there. You will discover how your early experiences influenced your view of yourself and your self-worth, your sense of purpose and your place in the world.
Phase Two: Revisiting formative experiences. This is where you return to old experiences, with the help of your professional guide and confidant. You will literally re-program your emotional brain in this process, replacing anger-producing fear and pain with a lasting sense of peace, healing and love.
Phase Three: Release, relief and rejuvenation. Here you will get to the bottom of things, and begin to feel some relief from the inner tension and turmoil. The healing you are looking for lives inside you, and this process is where you directly contact the source of that healing.
Phase Four: Establishing a new map and action plan. Having loosened the foundational structure of old self-sabotaging processes and unhealthy anger management, you are now ready to pave the way to a new future. You will make new decisions and contract for new behaviors that will anchor and create a lasting foundation for the changes you have made. Healthy anger will become your ally to help you accomplish all of your goals with love, wisdom and strength.



Methods, Follow-Up And Results


Methodologies Employed: This program is based on and utilizes a variety of powerful and effective methodologies that are integrated and focused in a unique manner to help you accomplish your goals and purposes. Cognitive restructuring techniques, guided imagery, Gestalt theory and methods, Bio-energetics, Voice Dialogue, and Jungian metaphorical processes are combined in such a way as to maximize the participant's resolution of past difficulties and establishment of new and productive behavior patterns.
Structure, format and cost: These anger management classes are offered in three different formats. For a description of the three options and pricing of each, visit anger management programs.
Follow-up: Ideally, you will have several weekly follow-up sessions after the anger management classes are completed, to make sure that you get to keep the lasting benefit of your good work. These follow-up meetings can be either in person, by telephone or email. The cost of follow up sessions is not included in the program cost.
Effectiveness and results: These anger management classes will provide you with the skills you need to accomplish your goals. Results and effectiveness of the program depend almost entirely upon whether you 1) are deeply committed to change 2) are ready for change, and 3) have the discipline to follow-through on your new decisions for change and professional growth. You will be challenged with the burden, freedom and power of individual responsibility in each aspect of your personal and professional development. You are your own best anger management resource. 




Please don't hesitate to contact us with any questions!