My Husband Had An Emotional Affair With Both His PA'S Over Two Years!
by Astounded
(Utah)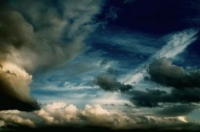 My husband has cheated on me emotionally for the past two years. First with one PA for six months. He was getting far too close to her by the way he spoke about her and then one day said he wanted a threesome with her and us. I demanded that he get rid of her. I was devastated.

Husband said he would do this and have nothing more to do with her but she still worked at the same office. I found out that for the last three months he had been contacting her to do work for him and stayed in touch through emails. When I learned that husband had been lying to me for three months I didn't know if he had been having an affair with her.


I thought that if husband was willing to risk our relationship and lie for that long there had to be something worth lying and risking for. I was going to leave my husband. I really didn't cope well. I had suicidal thoughts, panic attacks, feelings of worthlessness. I was very insecure and couldn't trust husband at all.
I had no confidence and this state was to continue for the next eighteen months not getting any better. My husband was aware of my suffering. Husband promised not to hurt me like this ever again. Promised this would never happen again. I stayed in the marriage.
Second PA was sending husband picture messages of herself and texts to his personal phone which I had asked to use to record a message off my phone from our son. As I did this I found the pic and text messages. I couldn't believe husband was doing this to me again. After much forced questions over months it came out that for the past eighteen months husband had been having an intense emotional affair with the second pa.
I have been suffering PTSD for the past two years from the first pa encounter and he is doing this straight away again behind my back. Husband told me I had total disclosure and then more lies would unravel. The emails were intimate. I was completely devastated again. I was leaving him again. Suicidal thoughts again. Too painful to stay. Too painful to leave.
He has removed this pa but she is still in the same building. Husband agreed to counseling and has been going. I have gone to two sessions. The anger, resentment and pain were too much for me to continue going. Our kids have been traumatized and moved out of the house. I have since convinced the kids to move back in. Slowly they are rebuilding their relationship with their father.
How do I move on from all this anger, resentment and pain? I have tried to move on many times but the husband's lies would unravel and more would come to light. I just can't move on now. I'm not sleeping. I can't stop thinking of what he said to her and the names he fondly called her.
I'm not sure if this ever got physical. He bought her a xmas gift. We had set rules and no gifts were one of them. And this keeps me awake at night. How can I ever trust him again? I never thought I would be one of these women whose husband treats them with such little respect. Prior to the last two years we had an enviable perfect marriage.
Response from Dr. DeFoore
Hello, and thanks for telling your story here. You write very well, and I understand your situation. Your anger is totally understandable, and the difficulty you're having with letting go makes perfect sense. What you've been through is very difficult, to say the least. It is deeply traumatic.
So, now you're left with the aftermath, and your emotional trauma to heal. I will try to help.
I think that if you write in depth about your pain, using the journaling process described
on this page
, it will really help you. Keep doing it until you start to feel some relief. Also start a daily anger journal, as described
on this page
. Even if this makes no sense to you, try it anyway. It will help you access the healing capacity within you.
I also encourage you to read the following pages on relationships:
letting go of a relationship
overcoming jealousy
I know you may be past jealousy at this point, but that page will still offer you some good guidance.
The help you need is here on this site, and within you. I hope this helps you to heal and move on to creating a good life for yourself.
My very best to you,
Dr. DeFoore
P.S.
If you found this to be helpful, please consider
making a donation
to this site to support our mission to help you become your own best
anger management resource
.
P.P.S.
If you got something of value here, we would also greatly appreciate it if you would
provide a written testimonial
and/or click the "Like" button at the top left of the
home page
.