Free Anger Management
Help And Information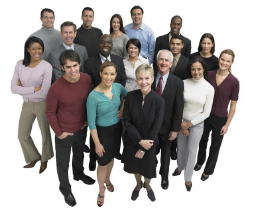 ---
Dr. William DeFoore offers you free anger management worksheets, tests and guidelines to help you, your family and co-workers. We want you to have all of these free opportunities to manage your anger in healthy ways, so that you can be safe and create more safety, love and joy for those you care about.
When any one of us gets better, we're all better off. When you help yourself, you're helping everybody around you.
So, help and be helped by telling your story or asking your question.
If your submission is accepted, you can even get some free anger management counseling in the process!
Your question or issue will go on a web page, and if appropriate, Dr. DeFoore will respond and you will have a page like one of these. And it's all free!
---
Now For The Free Help And Information!
Here's what you get:
Every bit of the information on this site is free! Just go to the top of this page and select "Site Map," and you'll see a list of the web pages on the site. Here are some examples of the kinds of valuable, helpful information you will find:

Free Online Counseling From Dr. DeFoore, when you share your story or question using the form at the end of this page, Dr. DeFoore will respond and your contribution and his response will be a new web page on this site!
Anger Management Tips, that will give you some quick relief by telling you what anger is, why it's okay to have it, and what to do to keep it from hurting you and those you love.
Anger Management Techniques, which guide you through a step by step process that will give you quick relief from your immediate anger and point you toward some resources for lasting control.
Relationship Help, which will help you with your marriage, love relationship, or your relationship with your child or adolescent son or daughter. Also learn what to do about abusive relationships, or get advice on divorce.




Newsletter, Worksheets And More



Our Healing Anger Newsletter is free, and when you sign up you get a Free E-book entitled Anger Management Techniques. Learn more about the E-book and subscribe here. The E-book includes:

A complete Anger Management Assessment that will help you know exactly where you are with your anger level, and what you need to do
A detailed list of Anger Management Techniques that will give you quick relief and point you towards lasting control
Communication skills that will help you with conflict resolution and guide you in healing your personal and work relationships
Also on this site, you get not one, but three free anger management worksheets,which allow you to test your anger level and emotional balance. Here's a list of the anger worksheets:

Quick Anger Test, which is fast and easy, and lets you know just where you stand and whether you really do have an anger problem!
Anger Management Assessment, which gives you a deep and detailed assessment showing your escalation patterns, the level of your anger problem and how to create lasting control
The Emotional Balance Sheet, which shows you a picture of your emotional wellness and lets you know where your energy is going and how you can increase your positive emotions!

And, as if that was not enough free help, you can listen to free audio previews of most of these Anger Management CDs now! Here are some samples to start with:
What? There's more free anger management stuff here? Yes! You can schedule a free 15 minute telephone consultation with Dr. William DeFoore by going directly to our Contact Page
So, there it is! Tons of free anger management information, assessments and guidelines available at your fingertips, free Ezine newsletter, free audio previews, and a free Anger Management Techniques E-book when you subscribe to the Healing Anger Newsletter!


Want Some Free Online Counseling?
Have A Question Or Story?


Here's your chance to ask Dr. DeFoore about your situation. It can be about your anger, somebody else's anger, or about grief, road rage, anxiety or depression. Tell your story with as much detail as possible, and he will give you some free counseling.

Feel free to also review our FAQ page (frequently asked questions), to see if your question has already been answered.

Then, if selected, the results will be a web page on this site that will help others! So, there you go--help and be helped! By the way, you can be anonymous if you choose, but if you include your first name, it's better.

What Other Visitors Have Said
Click below to see contributions from other visitors to this page...

Born Or Raised Angry

First of all, thanks for the website. It's great to see someone like you offering great advice for free on such an important topic. I have read several...
Anger Slowly Getting Worse Every Day

I always had an anger problem when I was a child. It started to grow worse and worse everyday when I was in school and trying to deal with my parents....
How Can I Control My Aggressive Temper?

Hi. I am emailing you to ask you what I should do about my very aggressive temper. Sometimes I can just snap for no reason (if I'm in a bad mood) or at...
Very Much Angry

I can't afford a therapist so I thought I'd give this a try. I am an angry violent person and I can very well admit it. I can even tell you what bugs me...
My Anger Is Costing Me My Soul Mate Not rated yet
Hi, my name is Matt and I am 37. I am a loving, caring family man but my anger is costing me my relationship with the woman I love. We always had something...
Why Can't She Meet Me Half Way? Not rated yet
My ex girlfriend and I have 3 kids together. She has 3 more kids from 2 other past relationships. Note we have an 8 yr old daughter plus a set of twins...
My Anger Toward My Boyfriend And His Daughter Is Ruining My Life Not rated yet
I get frustrated with my boyfriend and his soon to be 5 year old daughter, because she likes to manipulate him and irritate my children at times. When...
I'm Miserable And Sometimes Black Out With Anger Not rated yet
Well I've had this friend for 3 years. She is or was my best friend and like a sister. I don't regret a minute of it, but since this year started she's...
My Anger Is Getting Out Of Control And I'm Starting A New Relationship Not rated yet
My life was filled with anger as a child. My parents hated each other, my mom actually hates me because I'm not like my brother and can give her everything...
I Need Help With Myself And My Relationships Not rated yet
One day I will be extremely excited and happy even hyperactive. Then the next day I will be in sort of a state of depression and every little thing will...
My Ex-husband Is Playing With My Emotions And My Patience Not rated yet
My to-be ex-husband is using my kids against me. He has been telling my kids that I have hit him and now my eleven year old and my seven year old are repeating...
What Is Too Passive Or Too Aggressive? Not rated yet
Sometimes I am way too passive where I feel like a punk at times and at other times I am way too aggressive to where I feel abusive. I am passive with...
I'm A Bartender And I Don't Know When I'll Fly Off The Handle Not rated yet
I manage a bar and am used to ignoring drunks but last night I lost it and yelled at one of the customers. I didn't know I was going to do it. I just let...
How To Reconnect With Someone You Hurt Not rated yet
I have hurt someone close to me. I lost my temper, hurt their feelings and made a public display of anger. I have written letters apologizing, called...
Verbal Abuse And The Love Addict Not rated yet
When we first met, we had a great time. We both thought we were happy and more in love than ever. After being together for six months, she had shoulder...
Why Can't I Be Happy? Not rated yet
I have been struggling now for a few months dealing with my anger issues and just not being happy. My boyfriend and I have been together for almost 2 years...
My Anger Cost Me My Best Friend Not rated yet
I have been having problems with handling my anger and it has taken over my life. I can't enjoy anything without getting upset. It is starting to ruin...
Pushy Pushy Not rated yet
My fiancee thinks that I have an anger problem. The only time I ever get angry is when she keeps asking me the same questions over and over, trying to...
Out Of Control Not rated yet
I really am just starting to see my anger problem and how bad it really is. I am pushing my fiance away and I fear to lose the man I love because I can't...
Finally Hit The Fan Not rated yet
Dr. DeFoore, Last night me and my girlfriend got in a argument over an event that had occurred that evening. As we were talking to each other I could...
Wake Up Call Not rated yet
When I was a young woman, I used to joke with friends and family about my having an "Italian" temper, which I said was caused by my ethnic background....
How I Stave Off Anger. Not rated yet
I've found a very useful tool when rage threatens to overcome me. Many years ago I read about a practice of meditation which calls upon one to contemplate...